Ok so I've been gone again...sorry! And I've been looking back at my posts, and realized I never posted the Miranda bag (Lazy Girl Designs) I made Mom for Christmas! OMG I'm terrible. I used Moda's Cotton Blossoms fabric, which is absolutely GORGEOUS! Here's a couple pics of it: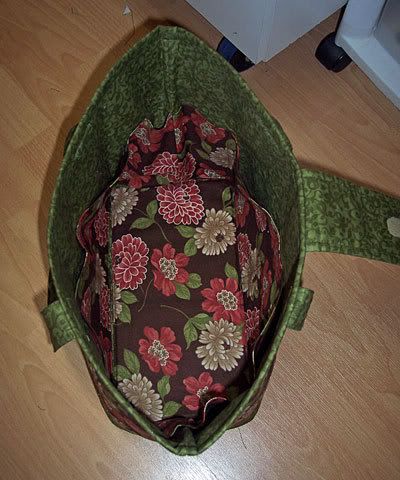 I also for her birthday made a matching pouch, using instructions from a blog I stumbled across in my surfing (or blurfing as it is also known). The name of the blog is so cute,
Flossie Teacakes
! The tutorial for the pouch can be found
here
, and I modified the size a little. But other than that I followed her directions and it came out pretty nice. Here's a couple pics of the pouch, one of the outside, one of the inside:
Lastly, here is a picture of the birthday card I made. I used the Stampin' UP! Top Note Die for the Big Shot machine and the colors I used are Pink Pirouette and Kiwi Kiss (both retired boo hoo!). I love the little flowers, from Heartfelt Thanks stamp set which also retired! BUMMER! It is one of my favorite Stampin' Up sets.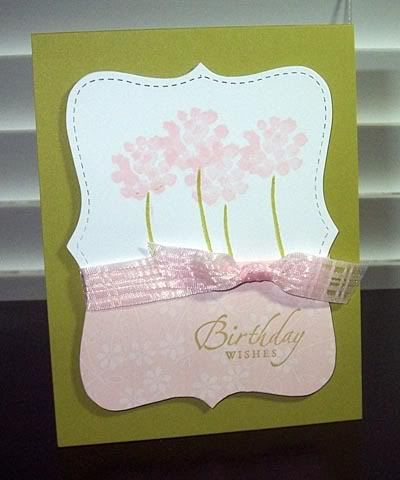 Anyway, hope you enjoy! Any questions just ask!